Loup Logistics Hosts Mexican Carrier Conference and Builds Strong Partnerships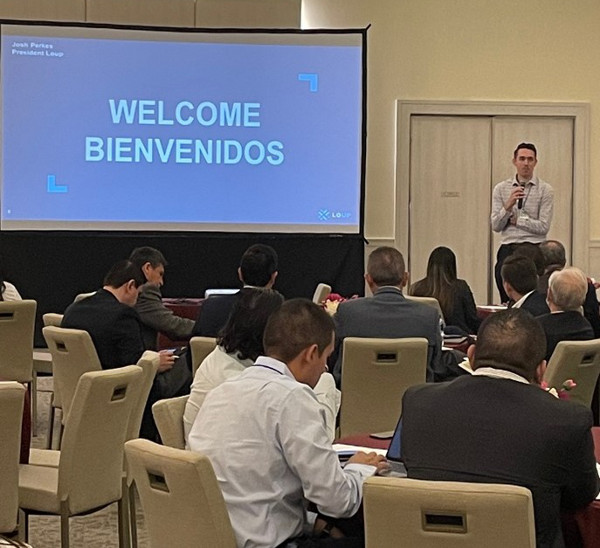 It takes a team to keep America's supply chain in motion, and Loup continues to tackle the middle mile by partnering with Mexican logistics leaders. Union Pacific subsidiary Loup Logistics recently welcomed more than 50 representatives from 13 trucking companies in Monterrey, Mexico.
"It was a great opportunity for our Omaha team to meet face to face the people they work with every day," said Maria Fernanda Macedo, manager Carrier Relations, Loup Logistics. "The conference helped make our partnerships stronger."
The conference included small-group training sessions, networking opportunities and updates on railroad initiatives. "Excellent opportunity to network, strengthen ties and develop resilient supply chains for our customers," said Manuel Lastiri from Transportes Marva. "Thank you once again Loup for organizing this great event."
Attendees learned more about Loup's new Carrier Portal, Carta Porte guidelines and equipment updates before engaging in strategic discussions on current operations and strategic growth with key Loup Logistics business teams from Carrier Services, Wholesale and Autos. The railroad team also shared how Union Pacific's integrated tech network enables Loup Logistics to stand out as a supply chain logistics provider, with solutions like mobile app UPGo and a user-friendly Transportation Management System (TMS).
"With being new to this position, this was my first-time meeting most of our Mexican carriers. During the individual breakout sessions, the conversations were so robust about how to improve our service offerings and expand our markets," said LaKeisha Gatson-Dunham, general director, Loup Logistics. "We will be back in Mexico in January to rollout our new carrier portal. We were very pleased to see so much excitement and support from our carriers as we continue our tech evolution!"