Logistics
Keep your supply chain running smoothly.
Our logistics solutions keep your supply chain running smoothly through validated data, 24/7 shipment tracking and unmatched logistics expertise.
Our suite of logistics offerings, from real-time visibility to on-site warehouse management, can be as low- or high-touch as you feel necessary — and we can customize a logistics management solution just for you. These include:
Shipment Visibility: Our ShipmentVision technology provides accurate, timely data and total visibility between origin and destination. We also provide reports and historical analysis to help manage shipments.
Shipment Management: We take care of rail car waybilling, empty car ordering and fulfillment, shipment monitoring and problem resolution. We can also help you reduce demurrage costs.
Cross-Border Shipping: We can facilitate customs clearance for cross-border shipments, making for a quicker, easier clearance process.
Total Logistics Management: If you wish, we can provide the staff to manage every aspect of your logistics operation. Our team can provide customized monitoring, escalate delayed and at-risk cars, and offer guidance to help manage your rail pipeline as effectively and efficiently as possible.
When you work with the Loup Logistics team, you'll have a dedicated rep whose job it is to learn your business and care about the things that matter to you.
Could your supply chain use a little fluidity?
Connect with Us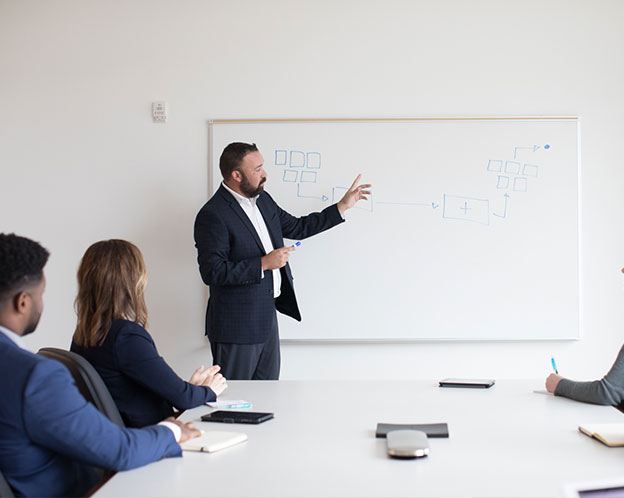 What's your challenge?
We are here to help.