Troubles with Time?
Your schedule is our priority.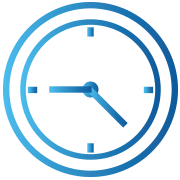 Time is perhaps the most important commodity in your lineup. Whether you're trying to find time to focus on the most important aspects of your business or you're simply concerned about your products arriving on time, we're here to help.
Saved Time: You can quit digging through the details for your shipments status. Shipment tracking, helpful alerts, predictive analytics and customized reports help you filter quickly to the information you need to know. If you prefer, our logistics team can also handle the execution of your supply chain — so you can spend time on more pressing priorities.
On-Time Arrival: We'll build a reliable transportation plan, even if you ship in a Just-in-Time environment. ETAs, customized reports and access to shipment tracking via ShipmentVision also provide the visibility you need to ease your mind about on-time shipments.
If time is troubling you, we're here to ease your concerns.
Ready to talk about your solution?
Contact Us
What's Your Challenge? Find Your Solution
To learn how you can get solutions that address your challenges with time, find your challenge below.
Time Isn't Your Concern?
Here are some other common challenges.