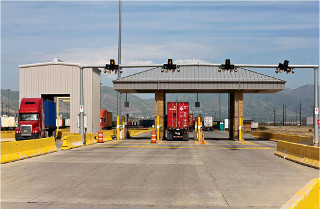 How Service Recovery Ensures Your Shipments Arrive on Time
Article
Since the beginning of the pandemic, people have grown accustomed to pivoting quickly to new circumstances and creating a Plan B, C or even D when worse comes to worse. While we must adjust quickly in our personal lives, it's also true when it comes to unexpected disruptions in your supply chain. And that's where service recovery comes in. Whether you're transporting goods via rail or truck, service recovery provides the best back up plan to make sure shipments arrive on time when things go awry.
What Is Service Recovery?
Service recovery refers to the actions taken to ensure shipments arrive on time when unexpected challenges arise. The Loup Carrier Services Team specializes in service recovery, designing, coordinating and executing service recovery plans in conjunction with our parent company Union Pacific Railroad (UPRR) to ensure customers' freight is protected from unforeseen or anticipated delays en route. For instance, if a rail shipment is delayed, Loup contracts over-the-road (OTR) carriers to pick up a shipment at the point of failure and move it to the final destination
Examples of service recoveries include:
Loading shipping containers from different ramp structures from which trailers are driven onto or off of a railroad flatcar
Transporting rail supplies such as wheels to and from different warehouses
Correlating a unit move from one railroad to another, at the point of exchange, where it will be trucked from the first railroad's yard to the second, also called a cross-town move
Transporting chassis, a rubber-tired trailer under-frame upon which containers are mounted for street or highway movement
Why Is Service Recovery Important?
Service recoveries are important because customers and carriers are dependent on their logistics partners to deliver their shipments to the final destination on time. When shipments are late, the consequences can be severe: production lines can shut down, production schedules can be missed, and dollars can be lost. Service recovery helps transportation providers keep their commitments to their customers.
Take auto parts for example. The timing of these shipments is highly sensitive, relying on just-in-time delivery to keep production lines running. If auto parts shipments aren't delivered to the plant on time, the assembly line shuts down, resulting in thousands of dollars lost. Knowing this, the Loup Auto Parts Team makes auto parts shipments a high priority and does everything in their power to deliver them as promised – including putting service recovery plans in place.
At Loup, we take great pride in meeting our customers' standards for reliability and avoiding service failure, and our customers trust that we will get the job done as promised and delivered on time. In fact, we've done so well that we just completed 6 years in a row with a perfect peak season delivering goods on time for the holidays.
Do you want your shipments delivered on time? Contact us.
Contact Us