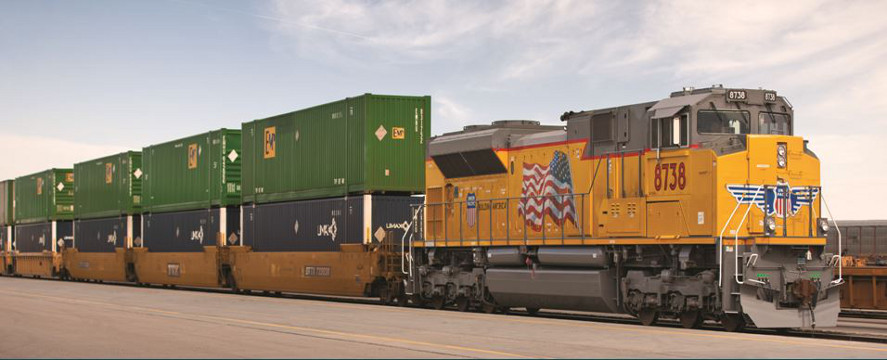 Wholesale Intermodal: Transporting Everything on the Shelf for the Holiday Season
Article
Wholesale Intermodal delivers large quantities of any dry good you can think of, from electronics to clothing and more. That includes the types of holiday necessities you probably have in your home this time of year: fall décor, Christmas trees, dreidels, stockings, and even the goodies found inside the stockings. Do you like to hang lights up on your house? Wholesale delivers those too. Are you one of those savvy Black Friday shoppers? Wholesale stocks shelves with products full of deals. We even deliver ingredients that go into your favorite holiday foods or drinks.
How Does Loup Wholesale Intermodal Ship Holiday Goods?
Loup Wholesale door-to-door intermodal works through various supply chain channel partners (suppliers, intermediaries, third-party service providers, and customers) distributing products that end up in warehouses, distributions centers, and stores such as retail and grocery. Smaller products, including canned goods, are usually palletized to move in large quantities for shipping. These products are then moved in intermodal containers through the supply chain from manufacturing to rail intermodal terminals via a range of service providers and intermodal solutions.
At Loup, we work with transportation providers such as railroads, intermediaries, brokers, motor carriers, etc. to provide seamless logistics solutions for our customers' supply chains. For example, Loup has an extensive network in and out of Mexico where we work with all the parties involved to ensure our customers' shipments cross the border seamlessly and are delivered on time. Once the shipment has crossed the border, we provide last-mile delivery to distribution centers and end customers by working with our motor carriers that are dedicated to transporting goods to and from the rail intermodal terminal either to intermediate points or to the final destination.
How Does the Wholesale Intermodal Team Help Customers?
Our Wholesale Intermodal team delivers logistic solutions for door-to-door shipping to maximize supply chain efficiency. We coordinate transportation from the shipper to consignee, providing a seamless transportation solution for our customers.
The ultimate goal of our Wholesale door-to-door Intermodal team is to consistently and reliably deliver the goods that move through distribution centers, warehouses, and are on stores' shelves and keep the global supply chain moving.
What Does the Loup Wholesale Intermodal Team Ship?
Here are some other examples of our holiday favorites:
Costumes
Halloween Candy
Pumpkins
Candy Canes
Ornaments
Decorations
Ugly Christmas Sweaters
So, as you prepare for this holiday season, remember the goods that you are purchasing and seeing on the shelf are most likely moved via an intermodal solution provided by Loup.
Want more information about Wholesale and where they deliver? Download this Loup Intermodal network map.
Want more information about what we do and our transportation and logistics solutions?
Contact Us