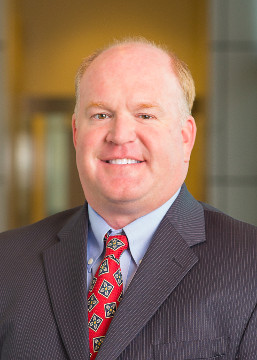 Get to Know Loup's Auto Parts Team: A Day in the Life of a Loup Senior Director of Auto Parts Operations
Article
Meet Steve Knott. Steve is a Senior Director of Auto Parts Operations who has worked for Loup and Loup's parent company Union Pacific Railroad for 22 years. "Growing up in Omaha, Union Pacific was one of the most respected companies in the city, so the company's reputation was a big reason I wanted to work here," Steve said. "It's been a privilege.""
As the Senior Director of Auto Parts Operations, Steve's job responsibilities include managing the team responsible for maintaining intermodal operations.
Day-to-day, Steve:
Supports the operational aspects of moving auto parts in containers via truck or rail
Manages a 44 person team
Oversees a 24/7 operation
Helps Loup customers find the right intermodal logistics solutions for their auto parts shipment
"At Loup, we get to make important decisions daily to create success for our business and our customers" Steve said.
In his free time, Steve enjoys watching his kids play high school sports, playing golf and spending time at the lake.
Want to learn more about how Steve Knott and his team can help you find the right intermodal logistic solutions?
Contact Us