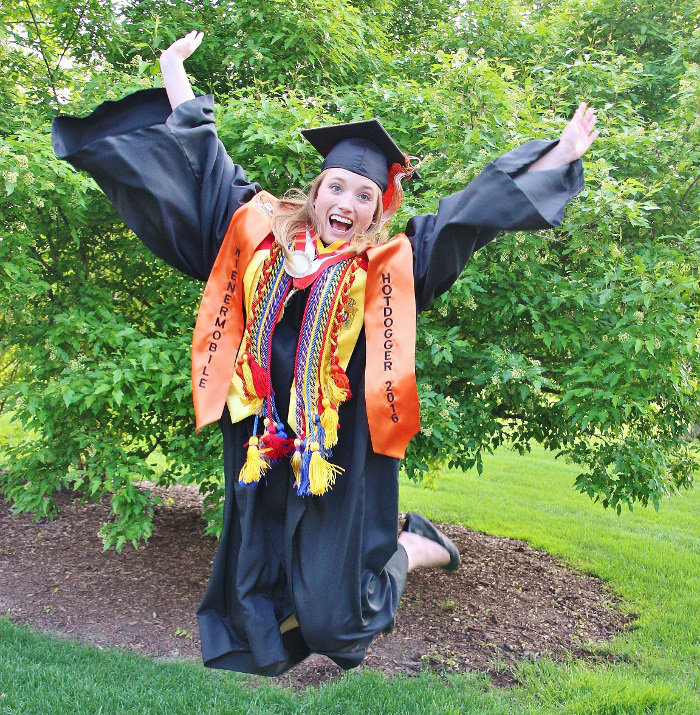 A Day in the Life of a Logistics Service Representative
Article
Meet Ashley Eisert. She's a Logistics Service Representative, which means she uses her expertise to manage customers' shipments by providing logistics support, problem solving and proactive monitoring.
Every day, Ashley helps ensure our customers' products are moving efficiently by road and by rail to arrive at their destinations on time. On a daily basis, she:
Serves as a single point of contact for her customers to answer questions and offer solutions
Customizes and shares reports with customers to confirm inbound and outbound deliveries
Ensures shipment data reflects the most current information available from field operations
Ashley makes a habit of going the extra mile for her customers to make sure their needs are met. With an upbeat personality and an open mind, she's always up for exploring new solutions and ideas that will benefit her customers.
This is actually Ashley's second time working at UPDS. In January of 2015, she joined us as an intern while she finished her undergraduate degree at the University of Nebraska Omaha. Upon graduating in May of 2016, Ashley was selected to represent Oscar Mayer as a Brand Ambassador driving the famous Oscar Mayer Wienermobile across the United States. After a year on the road, we're very happy she chose to return to UPDS this past August — and with some fun stories to share while she's at it!
Ashley returned to the University, too; she is currently enrolled in the MBA program at UNO with a concentration in Supply Chain Management. Between her education and her experience at UPDS, we know she has a bright future helping supply chains perform their best.
Want to learn more about how Ashley and the Logistics team can help your supply chain perform?
Contact Us