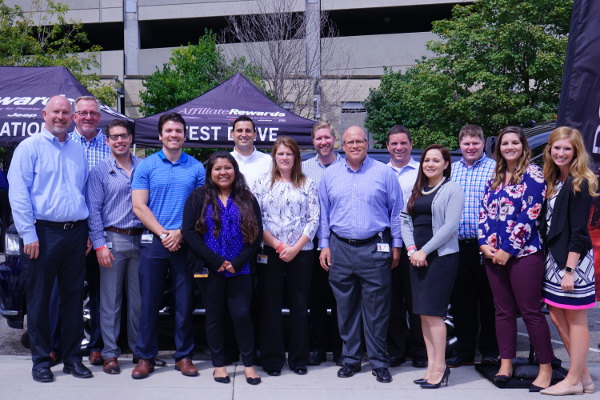 Event Recap: The FCA Affiliate Rewards Road Tour
Event
Confession time: At UPDS, we get a little nerdy about cars. That's because our Intermodal team helps ship the parts that eventually become finished vehicles.
So we were pretty excited when the Fiat Chrysler Automobiles (FCA) Affiliate Rewards Road Tour rolled into town. Hosted by our parent company, Union Pacific Railroad, at our headquarters in Omaha, Nebraska, we got to check out the latest Chrysler, Dodge, Jeep®, Ram and FIAT® model lineup.
In addition to showing off their newest models, FCA was also kind enough to treat us to complimentary coffee service, lunch and some pretty fun test drives. In all, more than 1,300 Union Pacific and UPDS employees attended.
Want to learn more about our love of cars — and a smarter solution for shipping auto parts?
Contact Us