Loup Logistics Transitions Portland & Tacoma Operatorship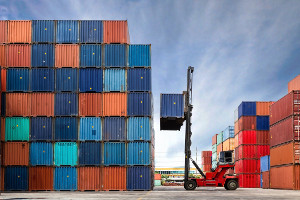 Effective September 1, 2023, Loup Logistics Company (Loup) will be transitioning operatorship at its transload facilities in Portland, OR and Tacoma, WA from Arrow Reload to MHX LLC. Union Pacific acquired MHX in March 2023, which represented a significant transload investment with an industry leader. The acquisition is part of UP's strategy to expand its customer offerings by increasing access to transportation, trucking, warehousing, port, and drayage services at the ports of Los Angeles and Long Beach and Stockton. Expanding MHX's footprint to Loup's transload network will allow us to leverage their exceptional service and advanced technology to improve the customer experience and drive carload growth.
MHX is a fully integrated logistics and supply chain management company that provides critical first- and last-mile solutions. MHX was created in 2017 through a merger between Budway Enterprises, Inc. and Ancon KOT – and between these two companies, MHX has operated for more than 70 years. MHX currently operates seven multi-commodity transload locations in California and will bring industry leading service and operations to Loup's Portland and Tacoma transload facilities.
The sites will remain under the Loup umbrella, and with MHX's operatorship, we look to continue to provide you services in the Portland and Tacoma markets. As we progress through the transition, Loup and MHX will continue to offer transloading, storage and trucking solutions for customers shipping into and out of these markets. The team remains focused on driving service continuity, inventory accuracy and enhancing performance to create more customer capacity. Loup is excited to expand MHX's reach and leverage our company's collective expertise to further enhance our services and grow our volumes together.
For additional information about MHX, please feel free to contact the MHX Team.
Brooke Smith
President
(909) 641-5843
Brookes@mhx.solutions
Alex Nicholas
Vice President of Operations
(714) 310-7992
Alexn@mhx.solutions