The Grand Opening of the 'Loup Lounge' Gives Employees a Relaxing Place to Recharge During the Workday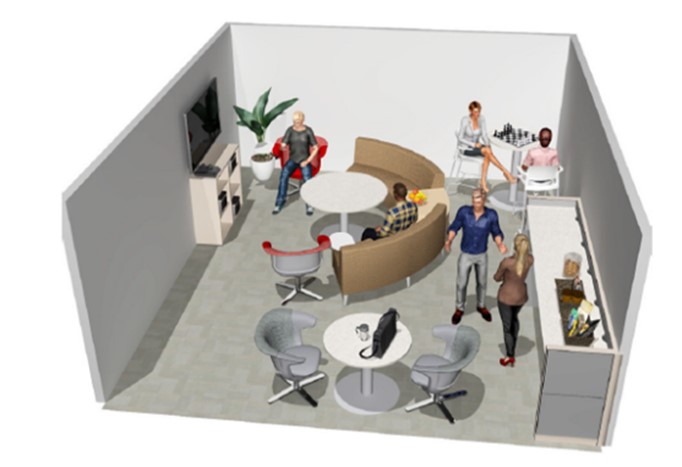 This week marked the grand opening of the Loup Lounge for employees to enjoy, relax and recharge. The Loup Lounge was designed to give team members a safe space to take a break and unwind during their busy workday. This is an exclusive benefit to Loup employees working at the Omaha Union Pacific Headquarters building and open 24 hours a day all shifts.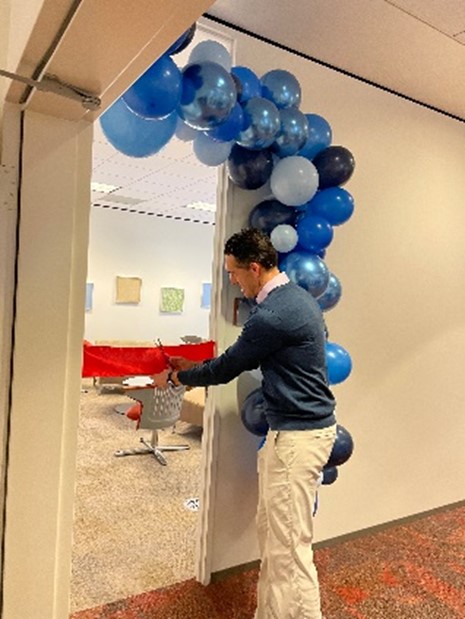 The official ribbon cutting for the Loup Lounge took place on December 7th with Loup team members, Loup board members and field workers in attendance. Employees celebrated by participating in a cookie exchange and indulging on hot cocoa. The goal for 2023 is to utilize the Loup Lounge as much as possible to bring employees together. "It's important to Loup to support team members in any way they can," Culture and Engagement team's co-chair, Jordan Graff says, "I'm excited to see people take time to walk away during the workday. As someone who has worked in the field, I know how hard some days can be. The workday is not always easy so having a space such as the Loup Lounge ensures employees that Loup cares for their well-being."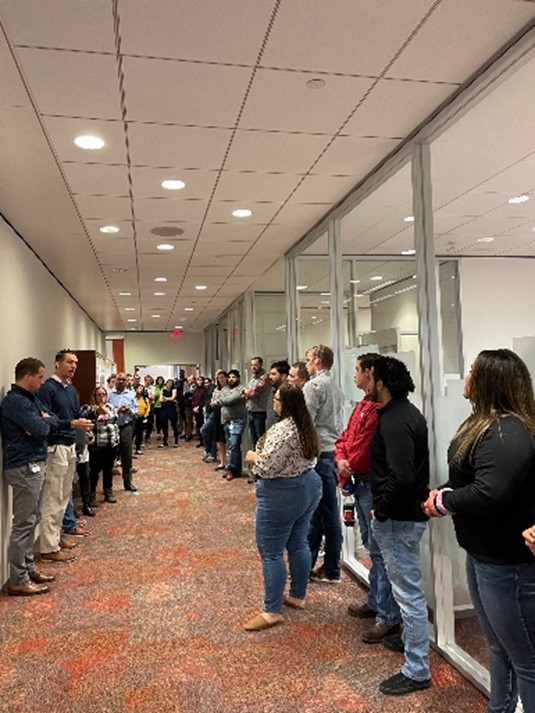 The Loup Lounge offers a plethora of games, TV with streaming services, electronic charging stations and comfy furniture for relaxation. The Culture and Engagement team worked collaboratively to stock the Loup Lounge based on the needs of Loup employees. It was important to create a space for everyone to enjoy!
"Supply Chains are 24/7 and the Loup team supports our customers around the clock to deliver exceptional results," said Josh Perkes, vice president of Loup. "The Loup Lounge idea was to create a space where team members can connect and re-energize for the challenging work of delivering unparalleled logistics solutions. Our people are the lifeblood of our company and I'm thrilled we have this space for our Loup team."
Interested in a career at Loup? Click here to learn more!