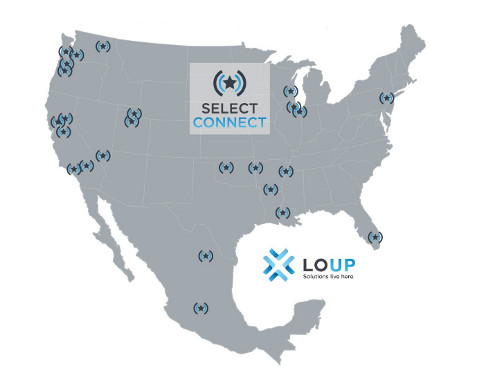 Loup Announces 2022 Select Connect Partners
Announcement
Loup is excited to announce its 2022 Select Connect facilities, a designation given to a select group of premiere transloaders in its more than 800-facility transload network.
The list of 25 was chosen based on each facility's previous track record with Loup, as well as key value metrics, such as service and facility capabilities, safety record and standard rate structure.
"Transloading plays a critical role in keeping our customers' supply chains moving, ensuring shipments are reaching their destinations in the most efficient, safe and economic way," says Kiley Freeman, Carload general director, Loup. "We are honored to work with our solution-focused Select Connect partners, in addition to the transloaders across our network dedicated to providing best-in-class transloading services to meet our customers' shipping needs."
Want to learn more about Loup's transloading and supply chain solutions? Contact us.