Loup Gives Back to Families in Need with Adopt-A-Family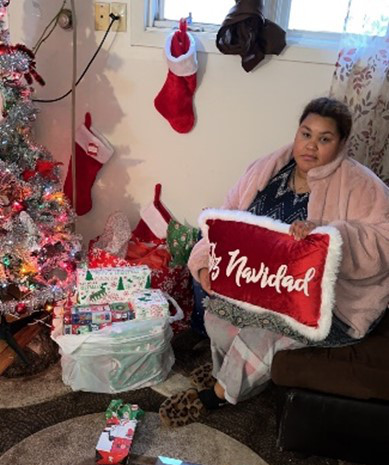 Tis the season for giving back to our community! Each year Loup supports families in need through the Adopt-A-Family program. Adopt-A-Family allows for families in need to experience the holidays with gifts donated by those who want to help. This has been a project that Loup employees look forward to each year. With immense pride, the Loup team was able to help a total of nine families and make their holiday season much brighter!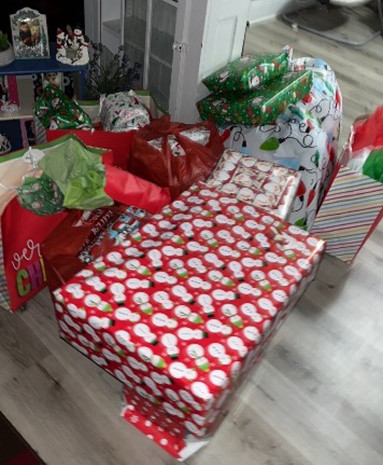 Loup this year collaborated with three employee resource groups to expand the number of families we support: LEAD, Union Pacific Employee Resource Group for supporting our Women Employees; UP Vets, Union Pacific Employee Resource Group for supporting our Veteran and Active Duty Employees; and the Loup Multicultural Committee, which supports Loup D&I efforts.
Kelly Paulsen, a member of LEAD, was able to take charge and fulfill the wants and needs for two families. Loup team members came together with funds and helping hands to conduct this successful project. "To me, being a part of the LEAD Adopt-a-Family event each year, is what the holidays are all about. Giving to others and ensuring you are taking care of your community and those less fortunate is the most rewarding feeling you could ask for and I am so proud to work for a company who recognizes that," says Kelly Paulsen, coordinator of the LEAD Adopt-A-Family project.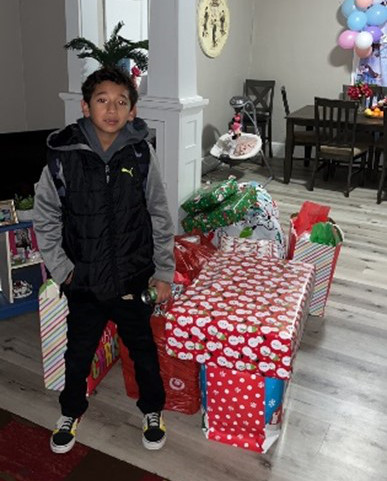 Brad Herrboldt had the opportunity to organize the Adopt-A-Family project on behalf of the UP Vets and the Multicultural Council. Seven military families were gifted with items on their Amazon wish list. "It is amazing to see the Loup team offer so much support to these servicemembers and their families who sacrifice so much for us. When you partner through the Adopt-A-Family program you know the smiles and joy that will happen because of the generosity. I'm so glad UP Vets and the Multicultural Council were able to help support such a wonderful cause!" says Brad Herrboldt, Loup's senior director of Finance.
From everyone at Loup Logistics. We hope you all have a happy holiday season! Want to learn more about Loup Logistics?
Click here
for more detail!