Loup Earns Total Quality Logistics' 2022 Intermodal Award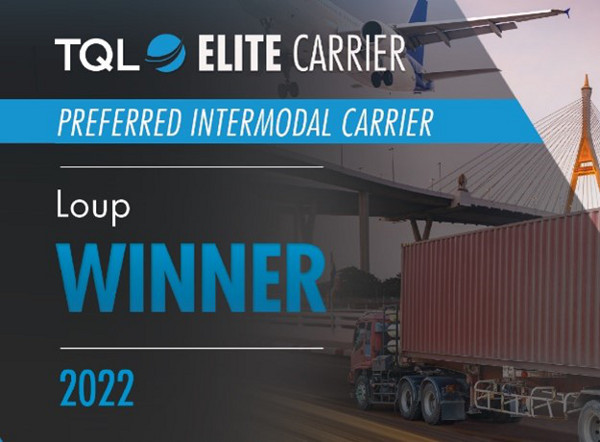 Loup is honored to be selected as one of Total Quality Logistics' (TQL) Elite Carriers for 2022. TQL operates with supply chain networks to fulfill the needs of its customers through carrier connections that have available transportation capacity and service offerings. Loup has built a relationship with TQL to not only better the U.S economy, but to strengthen rail and dray solutions.
Mike Dickmeyer, Loup's general director of the Wholesale Intermodal group, stated "We are truly honored to receive this prestigious award from TQL. This acknowledgement is the result of all the tremendous work the Loup Wholesale team has put forth with this strategic customer of ours. TQL is a leading 3PL in the industry and we could not be more proud to receive this award as we continue to find intermodal solutions to grow with them."
Loup has been a carrier for TQL since 2011. Every year, only 3 intermodal carriers are selected for this award. The winner is based on a combination of service, volume and relationships.
To learn more about Loup and our service offerings please click here for more information.