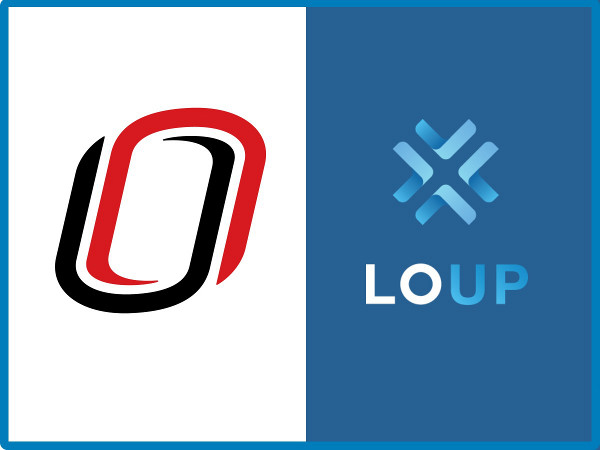 How Loup is Helping Employees Minimize College Debt
Loup understands that taking on college debt is a life changing decision. That is why working at Loup can help you minimize those costs.Union Pacific provides an enhanced tuition assistance program as a benefit to their employees, which as a wholly owned subsidiary, Loup has access as well. By utilizing this resource, any employee can obtain an undergraduate or graduate degree through the University of Nebraska Omaha with no out of pocket cost or any accredited institution through company reimbursement. To learn if your university is accredited, click the link: DAPIP | Homepage (ed.gov).
Obtaining an education is a ripple effect. It affects the lives of family members, coworkers, and customers. Loup acknowledges this and wants to help all employees achieve their personal goals. Loup is proud to showcase the individuals below, whose lives were impacted by this benefit.
Austin Ward
Austin Ward is a current student at UNO and started working at Loup through their year-round internship program. Since Loup does not require a bachelor's degree to work as a Sr. Specialist, he applied to a full-time role within the organization at a shift that would still allow him to work while attaining his degree. "I was relieved to find out how easy this whole process was. All I did was fill out a request online and then the UNO registrar contacted me for other info. The whole thing was painless, and it has helped me progress in my career so much." As a result, Austin will have the remainder of his college tuition paid for, while starting his career at Loup pre-graduation!
Matthew Herting
Matthew Herting started in 2018 at Union Pacific working as an audit staff member. In 2021 Herting transferred over to Loup to work with the carload team and is now a marketing manager. Herting is from Omaha and went through the tuition program to obtain his MBA. "I cannot believe how many people in the company have used this program. It has been so great to network with others, and I feel like I have made so many important connections, not just with Loup and UP workers, but with other Omaha professionals as well." When asked whether this process was difficult, Herting said "3 years ago I gained approval from my manager to start the program and I signed up through UNO. It was easy back then and it is even easier now, especially through UNO."
Cody Kinzer
Cody started working in Carrier Services in April of 2019 as a senior specialist. Kinzer received his bachelors from UNO and always wanted a master's in business. Kinzer stated that "after my first child was born, I knew I needed to get started or risk not achieving my career goals." Kinzer said the process was quick and easy. "UNO already had all my paperwork from undergrad so once I emailed them about my interest in a masters, they sent me a schedule and I was on my way." "This program is so awesome because you're pretty much allowed to take any class you like at UNO." Kinzer says. "I have been able to learn so many things that I can implement not only at work, but in my personal life as well. When I finish this program, I plan on continuing my education whether it be at UNO or in some other fashion. I highly recommend this program to anyone interested."
Interested in working at Loup? We are currently hiring! Please click here to learn more about open opportunities at Loup! Contact Us