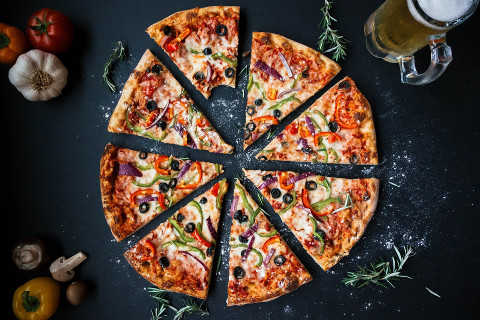 Loup Delivers Ingredients for All Your Pizza Needs
Article
Loup can curate transportation solutions for almost any commodity. Our team recently received the opportunity to ship a product we know well: tomato paste!
Tomato Paste Shipped Across America for All Your Pizza Needs
So, what's the secret recipe for a successful tomato paste shipment? It takes precise coordination and thorough planning with several key players, including the tomato growers, packing companies and distributors who ultimately supply the end users, like restaurants, with the goods they need. In this case, Loup worked closely with Ingomar Packing Company, a leading industrial processor and packager of tomato paste located in California to deliver their product to the end user, a frozen pizza manufacturer.
Upon leaving the Ingomar facility in California, the tomato paste is shipped by truck to be dispersed across the country by rail, thanks to Loup's expansive network of railports and transloading partners in key locations, such as Dallas, Chicago, Milwaukee, Cincinnati, Maryland, Massachusetts, Michigan and Kentucky. At the transload facility, the product is transferred from truck to rail to travel to another transload facility near the end receiver where it is transported again by truck to the final destination.
*Fun Fact: Bulk amounts of tomato pastes and purees are produced and shipped in 300-gram collapsible bins. What's more, these bins are reusable and can be shipped back and forth for efficient and environmentally responsible transport.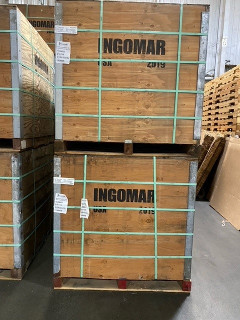 Since the bins are reusable, Loup is able to facilitate transportation from the distributor back to a transload facility for storage and can return the bins by rail once there is a full rail car ready to ship back to the packing facility. Shipments like these that involve transloading and many moving parts require a significant amount of coordination. The good news is Loup handles all of the details along the way from origin to destination, allowing customers to spend less time tracking and coordinating and more time focused on their business.
How Does Loup Help Ingomar Expand into New Markets?
Loup plays a valuable role in helping Ingomar grow into new markets that are currently not served by rail and optimizing their supply chain with solutions that are tailored to fit each end user. We talked with Catrina Johnson, Director of Warehouse Ops & Customer Service for Ingomar, to hear her experience working with Loup.
"We love Loup! Brad and the Loup team is fantastic to work with on all facets. For Ingomar, working with Loup allows us the flexibility to customize services to accommodate our individual customers' supply chain needs.
Ingomar partners with Loup on several lanes throughout the United States; each lane is adaptive to suit the needs of the receiver through rail, storage, and destination freight, as well as the return freight of our collapsible bins. With each successful arrangement, we continue to grow our relationship and are on schedule to increase the volume we ship with Loup."
What Makes This Tomato Paste Shipment So Unique?
This tomato paste move is unique because not only do we offer full delivery to Ingomar's final destination across multiple rail lines, but also facilitate the return of their bins back to origin, all in one bill! Loup makes it easy for our customers coordinating all the moving pieces of a shipment to make their supply chain management efficient and successful. Also, we're moving ingredients for pizza … Any way you slice it, it doesn't get much better than that!
Contact Us
If you would like to learn more about all the different commodities Loup can coordinate shipments for, contact us.
Contact Us