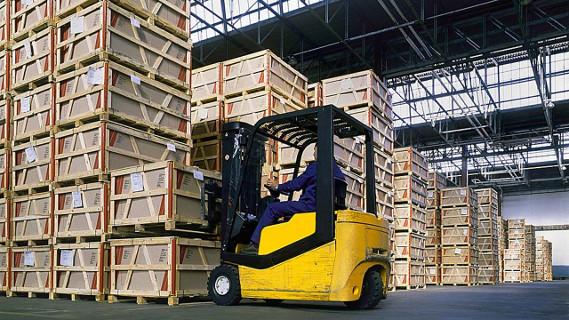 Loup Transloading Facilities: What Is a Railport?
Article
Have you ever heard of the term "railport?" What is a railport and how do they keep your supply chain moving? We're here to answer these questions for you!
What is a Railport?
Railports are transload facilities where Loup has contracted with a transload operator and invested in the facility and equipment, including rail infrastructure, to serve strategic growth markets. Railports are directly served by our parent company, Union Pacific Railroad, and can handle a wide variety of commodities. These facilities are run by expert operators who have extensive experience transferring products form truck to trains.
Where are Loup Railports Located?
Loup has a total of 10 railports located across the country. These locations include:
Santa Fe Springs, California
West Colton, California
Denver, Colorado
Shreveport, Louisiana
El Reno, Oklahoma
Portland, Oregon
Dallas, Texas
Galena Park, Texas
Odessa, Texas
Tacoma, Washington
These railports vary in capacity, rail car spots, rail car type capabilities, storage, targeted commodities, transload equipment, and other railport features to fit shippers' transportation needs.
Don't see a railport near you? Don't worry! Loup has over 700 network partners across North America to help you reach key markets.
What Services Do We Offer?
Our railport facilities handle more than 20,000 transloads per year and offer a wide variety of services to keep your supply chain running smoothly. These services include:
Origin transload: Transporting your shipment by truck to a railport
Destination transload: Transporting your shipment by train to a railport, then by truck to the destination
Door-to-door transload: Combining both origin and destination transload with rail for first-and last-mile or door-to-door delivery
Trucking: Transporting your goods via truck
Self-unloads: Equipment that has the ability to transport and unload bulk commodities
Storage: Capacity to store customer goods in between shipping
Multi-commodity facilities: Railports with equipment that handle multiple products
Forward staging: Dedicated location near the front of the facility for loading high-profile, time-sensitive commodities
Value-added services: Railports offer specialized services, like packaging and palletizing, to supplement our customers' supply chains
Logistics: Supply chain management solutions, including shipment visibility, shipment monitoring, problem resolution and cross-border shipping
Why Use Loup Railports?
With the help of Loup railports, you can reap the benefits of both rail and truck through transloading.
Leverage the economies of rail
Gain access to new markets
Extend your market reach
Increase your selling and growth opportunities
Simplify billing with a single invoice for multiple modes of transportation
Make doing business easier
Benefit your bottom line
Contact Us
If you would like to learn more about Loup's railports and the services and benefits transloading offers, contact us.
Contact Us