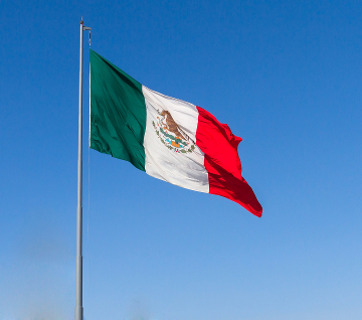 Loup Bilingual Employees: Improving the Customer Experience for Our Spanish Speaking Partners
Article
At Loup, we're fortunate to have many talented employees on our team. For some of our team members, those talents include speaking two languages. Because Loup's extensive network facilitates shipping across all of North America, including Mexico, our bilingual employees play a vital role in conducting business with our Spanish speaking partners. Learn how three of our bilingual employees add value in their day-to-day interactions with customers and vendors.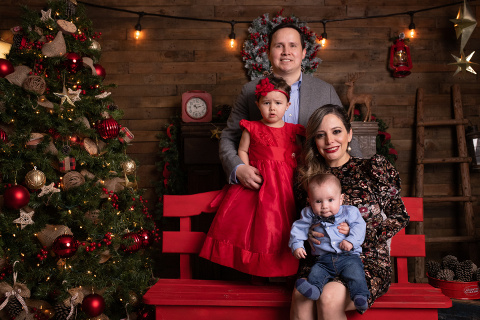 Israel Briseno - Business Manager
Israel has worked for Union Pacific Railroad, Loup's parent company, since 2008. While Israel's key focus is supporting new and existing customers in Mexico, he is a true jack of all trades, helping with operations, marketing, development of new transload sites, payments, you name it. Israel assists our customers throughout all stages of the shipping process.
Israel enjoys interacting with people from all different countries and cultures, and he's passionate about developing unique supply chain solutions for Loup customers. Israel is also directly involved with in-bond shipments and international trade operations.
Being based in Mexico, Israel uses his bilingual ability to serve as a bridge between customers, vendors and the Loup Omaha team. By effectively communicating customer needs and expectations, Israel helps give our customers and vendors a great experience working with Loup.
Israel says speaking both Spanish and English offers many advantages. "Being bilingual helps me to reach my goals, communicate with my peers and provide insight about different markets and how we can be more effective in the sales process," he said.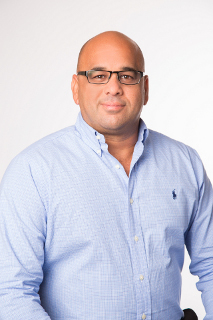 Enrique J. Garcia - Sr. Operations Manger
Enrique has worked on the Union Pacific team for a total of 17 years, with the last three spent at Loup. Currently, Enrique is responsible for Mexico operations for the Wholesale Intermodal team. He also oversees Wholesale Intermodal equipment, claims and disputes.
Enrique enjoys interacting with a wide variety of people and managing a group of talented professionals. He appreciates that every day is unique.
Enrique uses his bilingual skills on a daily basis to interact with vendors and customers. One of the biggest advantages of being bilingual in his position is to be able to help non-Spanish-speaking customers when a situation in Mexico arises. "Being bilingual has helped shape my career in the Mexico market not only in Loup but also when I was in the operating department working at the border with Mexico," he said.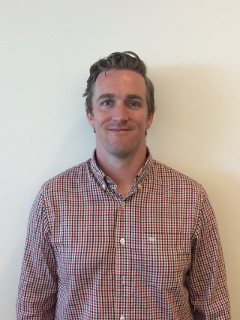 Kevin Boggeman - Carrier Operations Manger
Kevin Boggeman has been with Union Pacific Railroad, Loup's parent company, for 10 years and now serves as an operations manager on Loup's Carrier Relations team. His responsibilities include managing Loup's carrier network for the eastern portion of the United States, the Midwest and Texas.
Kevin enjoys developing relationships with carriers and developing solutions to help the broader team. Although Kevin's role doesn't require him to use his bilingual ability on a daily basis, he loves conversing with carriers who speak Spanish and finds it to be a great way to connect with and better cater to our carriers' needs.
"Being bilingual has opened up opportunities that wouldn't have otherwise been available," Kevin said. When he first started with Union Pacific, Kevin's ability to speak Spanish led him to Guadalajara, where he worked in-house at an office for the FXE (the largest railroad in Mexico). There, he was able to gain experience not only with his bilingual ability, but his bicultural ability as well living in Mexico.
Biculturalism Is Important, Too
Having employees who are bilingual is a huge benefit for Loup, our customers and our vendors. But having employees who are bicultural, and who respect and celebrate a broad spectrum of attitudes, perspectives and customs, is also important. The greater understanding our team has of other cultures, the better we'll all work together to produce great outcomes.
Contact Us
If you're interested in learning more about how our bilingual and bicultural employees can find the best solutions for your supply chain, contact us.
Contact Us