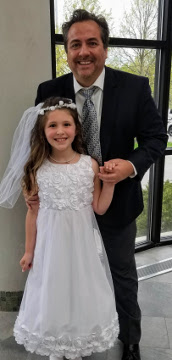 Get to Know Loup's Carload Team: A Day in the Life of a Loup Facilities Manager
Article
Meet Tim Naprstek. Tim is a Facilities Team Manager for Loup Carload and has worked for Loup for three years. In February, he will have worked for Loup's parent company Union Pacific Railroad for 25 years! Congratulations Tim!
As Facilities Team Manager, Tim's primary responsibilities include managing all of Loup's 25+ railport and wind facilities.
On a day-to-day basis, Tim:
Directs the Carload Facilities Team
Oversees all facets of railport operations
Ensures the safety of internal and external workers
Develops business and new facilities
Supports Loup's third-party operators
Manages budget and financials
"What I find most rewarding about my job is growing business for Loup and ultimately, Union Pacific by working cross-functionally with several departments within Union Pacific such as Finance, Real Estate, Supply, Engineering, Operating, and Marketing & Sales," Tim said. Tim also enjoys navigating through challenges and obstacles to complete projects and secure new business, in a timely manner.
In his free time, Tim spends time with his family, especially his nine-year-old daughter Ella. He is also a huge sports fan and enjoys attending various sports events and is an avid Ebay member, buying, selling, and collecting memorabilia.
Want to learn more about Carload Facilities Manager Tim Naprstek and how his team can work with you to find logistic solutions?
Contact Us