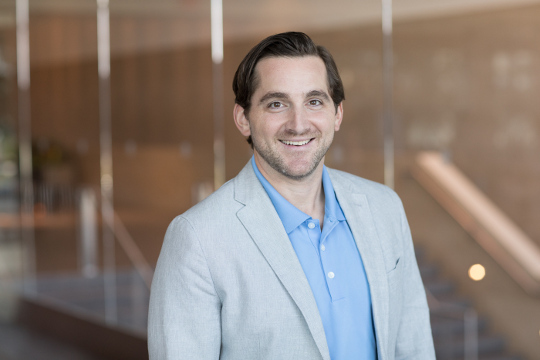 Get to Know Loup's Carload Team: A Day in the Life of Loup's General Director of Carload
Article
Meet Mike Coleman. For the last three years he has served as General Director of Carload for Loup Logistics. Prior to that, he spent 10 years with Loup's parent company Union Pacific Railroad. Why did Mike choose a career with Union Pacific Railroad? "It's a great organization with a strong value proposition in the market-place," he said. "Union Pacific has fantastic teams and individuals to collaborate and grow with, and has a dynamic business environment that is constantly evolving into new and unique challenges."
Mike's job responsibilities revolve around the growth, development, and oversight of Loup's Carload business unit.or Loup customers.
On a daily basis, Mike:
Oversees strategy development and implementations
Advises on business decisions and long-term planning
Coaches and supports Loup's employee base
Manages the carload team's business portfolio
Mike said one of the most rewarding parts of his job is the constant chase for new business. He gets to participate in a cross-functional team approach to business development with Loup's railroad counterparts and see the team find, develop, and secure wins, while helping customers access the benefits of rail. In doing so, he gets to work with every commodity on the railroad and multiple different service types. But it's not all about business development—Mike is also passionate about employee development. "I enjoy watching our employees grow and progress in their careers, especially two or three jobs down the line. That's always a satisfying feeling!"
In his free time, Mike spends time with his family and his kids, is an avid hockey player and plays the occasional round of golf. He is also a jack of all trades when it comes to building things, and has several successful home renovations and projects under his belt. He even manages to get his kids involved!
Want to learn more about Mike and how Carload can work with you to find logistic solutions?
Contact Us