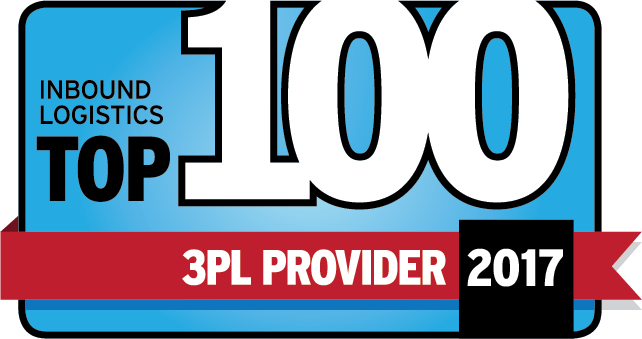 UPDS Named Top 100 3PL Provider by Inbound Logistics
Announcement
After hundreds of companies submitted credentials, we're proud to say UPDS has been named one of the Top 100 Third-Party Logistics Providers of 2017 by Inbound Logistics magazine.
This annual list, compiled by Inbound Logistics editors, celebrates logistics service providers that offer the capabilities and experience needed to meet readers' unique supply chain and logistics needs.
To choose the spots, Inbound Logistics editors carefully evaluated information submitted by providers, conducted personal interviews and online research, then compared that data to the supply chain and logistics challenges of the magazine's readers.
"When choosing the 2017 Top 100 3PL Providers, Inbound Logistics editors looked for providers demonstrating excellence in optimizing transportation and logistics operations, as well as transformative solutions that drive integration across internal and external business processes," said Felecia Stratton, Editor, Inbound Logistics. "UPDS was selected because its solutions solve specific logistics challenges and improve processes, and create a ripple effect of efficiencies across the entire value chain. Inbound Logistics is proud to honor UPDS for innovative solutions empowering logistics and supply chain excellence in 2017."
Much like UPDS is dedicated to finding the right solutions for our customers, Inbound Logistics magazine brings new ideas, new technologies and new services to the attention of its readership. We're honored to be a part of their elite list of providers.
Ready to find your solution?
Contact Us