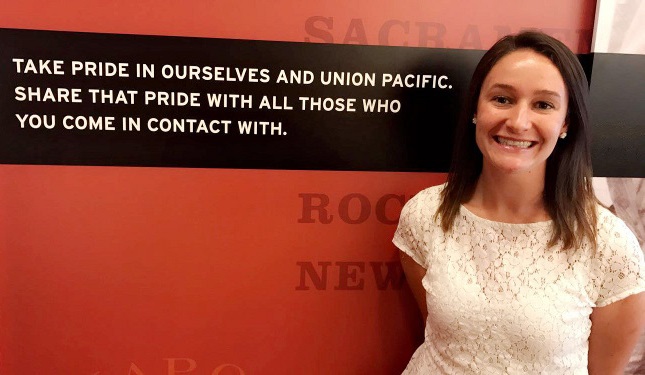 A Day in the Life of a Logistics Service Representative
Article
Meet Alexandra Tomo. She's a Logistics Service Representative who provides logistics support for customers and operators for our railports, which provide transloading services and are all served directly by our parent company, Union Pacific Railroad.
In a nutshell, Alexandra provides customers with up-to-date, accurate and timely information about their shipments. On a day-to-day basis, it means she does things like:
Create and send reports with pertinent shipping information for rail and transload customers.
Work closely with Union Pacific's customer service and operations departments to ensure rail traffic is moving smoothly through railports.
Coordinate with transload operators to keep customer shipments moving.
Serve as a point of contact for customers to provide shipment details, including historic shipment and transit data.
Provide customers the shipment visibility they need to properly plan shipments and improve their supply chain.
Put it all together, and Alexandra's work results in fewer disruptions, on-time arrival and total shipment visibility for customers. That's a solution we can get behind!
Want to learn more about all of our solutions?
Contact Us