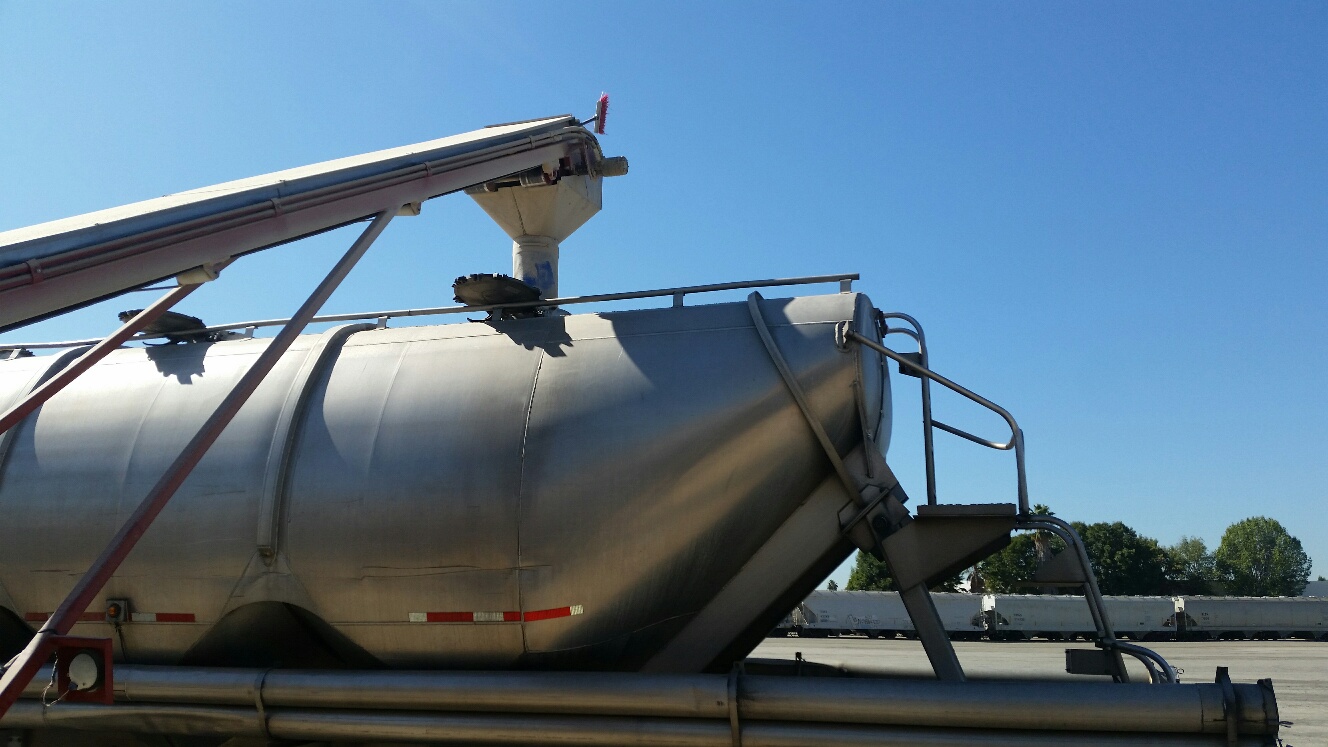 Realizing Railport Potential: Moving Malt to Key Markets
Case Study
You might have noticed microbreweries have grown in popularity over the last few years. As the craft beer market has boomed, we'd like to say we played a small part in it.
But what does beer have to do with UPDS? While we can't take credit for the final product, we can take credit for delivering some of its ingredients, like malt. Recently, we've helped malt shippers get access to affordable product storage and rail shipping — and that means key markets are getting the ingredients they need to make those delicious brews.
Shipper Challenges
Our most recent malt solution happened when a transloader's lease expired at a facility where two large malt producers were having their product stored and transloaded. That meant the shippers were without a transloader, would have to pay more to ship by truck and would have to pay exorbitant costs to store their product on track.
Fortunately, this same transloading company also provides services at the UPDS Valla Railport in Santa Fe Springs, California and brought the opportunity to our attention.
The UPDS Solution
At UPDS, we like to say yes to new solutions, so we immediately started investigating the feasibility of moving malt through the Valla Railport. Although the facility traditionally handled plastics, it was large, clean and perfectly suitable for malt. And, with 250 rail car spots, it certainly had the capacity to handle and store the product. Between the two, we knew we could make it happen.
Prior to taking on the entirety of the business, we trained our transloader to safely transfer the product by conveyor from rail cars to trucks for final delivery. We also performed test shipments to ensure the product could be delivered safely to destination.
Our Results
The test shipments through Valla were successful, and we were able to provide both malt shippers low-cost storage, a cost-competitive option compared to truck, and on-demand shipping to Southern California thanks to forward staging at Valla. That meant breweries were getting their malt shipments on time, too.
But we didn't stop there. With a successful new malt shipping solution in place, we expanded the model to another high-demand malt market: Houston. Our Galena Park Railport, which traditionally handles metals, offered the right conditions to handle malt as well. There, we brought in a conveyor to transload malt from rail cars to trucks, allowing us to serve more malt shippers.
Shipping malt through Galena Park has been especially helpful to one maltster, who has been struggling to keep up with the growing demand in the Houston market. As malt was produced, it was stored onsite at the facility. But with the increased demand, the producer didn't have the space to store as much product as was needed.
That's when UPDS stepped in to help. We're providing storage at our Galena Park Railport, as well as Just‑in‑Time delivery by truck from the railport. Doing so has made room to produce more malt, so the company can now sell more product, provide better customer service and keep up with the increased demand.
With the success of moving malt through our Valla and Galena Park railports, UPDS is now looking at possibilities in New England, the Pacific Northwest and the Eastern Seaboard.
Ready to find your solution — for malt, or otherwise?
Contact Us