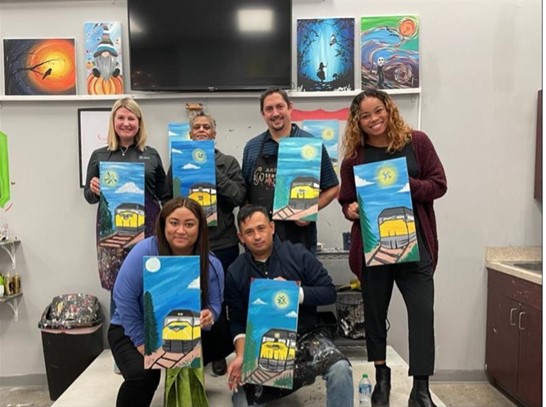 Loup Launches New Hire Onboarding and Training Program, Loup U
Article
Earlier this month, Loup successfully launched a new onboarding and training program, Loup University. Loup U was created to provide new hires with the knowledge, tools, skills and confidence needed to thrive in their new roles and to build their careers at the company.
Through a "cohort" or group learning structure, new hires have the opportunity to build connections with other participants as they go through the training process together, establishing deep camaraderie and giving new hires peers they can rely on and thrive with.
The first week consists of new employee orientation, followed by business team overviews, tours of transloading and intermodal facilities and other team-building activities to help new employees establish a solid foundation of logistics knowledge. Upon completion of week one, new employees begin their on-the-job training with their assigned teams, which includes job shadowing, systems training, touch-base meetings with managers, and knowledge checks.
Throughout the Loup U experience, new hires get to meet Loup team members from all areas of the business, from leadership to new employees who were recently in their shoes.
New hire, Christian Hurtado Lozano, said, "Having the opportunity to hear from VPs, directors and a couple of individuals that had just started their careers with Loup was a great way to find out more about the company, its vision, goals and culture."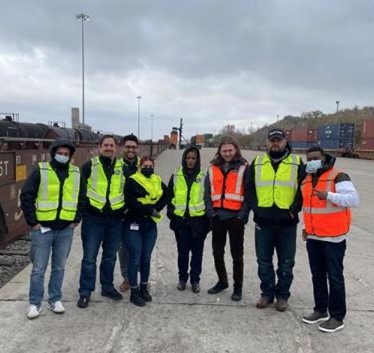 Loup U participants received a hands-on introduction to rail operations by taking tours of local rail and transloading facilities. The group visited the Union Pacific Council Bluffs Ramp (shown above), Harriman Dispatch Center and Omaha Track transloading facility.
Loup values setting each employee up for success, and Loup U helps reach this goal. Through ongoing feedback and evaluation, Loup U will continue to grow and play an essential role in training and onboarding new hires at Loup.
Interested in joining the Loup team? Visit our Careers page for current job openings at Loup and Union Pacific.

Or drop us a line to learn more about Loup and the services we offer. Contact Us