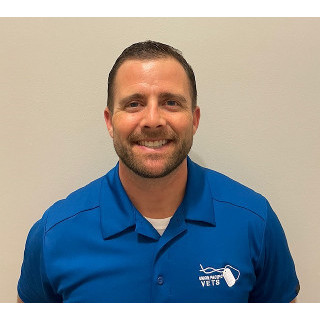 Employee Resource Group Involvement Highlight: Aaron Dwuznik
Article
Loup and our parent company, Union Pacific Railroad, have many initiatives in place to improve employee inclusion and engagement, including making a difference through employee resource groups (ERGs). One of those ERGs is UPVets .
UPVets Objectives are to:
Promote career development
Support guard/reserve employees and their families
Participate in veteran recruiting
Sponsor external veteran outreach activities
Aaron Dwuznik, a current sales manager at Loup, has been with the company for nearly 11 years. For eight of those 11 years, he's been involved in UPVets.
Aaron first started his involvement in UPVets following his deployment in 2012 to Afghanistan. He was working as a manager of yard operations in Cedar Rapids, Iowa, as part of the Council Bluffs Service Unit when Ruben Lopez, the superintendent of the Council Bluffs Service Unit and executive sponsor of UPVets, encouraged Aaron to get involved.
His involvement in UPVets proved to be beneficial both personally and professionally once he started to become active and engaged within the group. Through UPVets, Aaron has had the opportunity to work with many amazing people on projects, planning teams and events that benefit our employees and our communities. One important takeaway was the ability to work through challenges with fellow members, especially during the COVID-19 pandemic.
Aaron is currently serving as the President of UPVets. What's even better, he is not the only Loup employee actively involved. We have several employees holding leadership and support positions for UPVets, including:
Jim Astuto:

Former president and current Vice President of Networking

Daniel Smith:

Communications Officer

Cody Bruechert:

Finance Committee Chair

Nathan Brunnworth:

External Relations Chair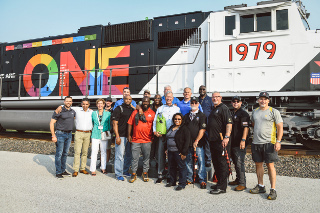 In addition to these UPVets leaders, many more Loup employees are active members. We are proud of our Loup team members making a difference every day, not only when it comes to providing effective transportation solutions, but also playing a role in making our workplace and communities a better place through their involvement with ERGs.
Contact Us
Want to learn more about Loup's company culture and employee engagement in employee resource groups? Contact us.
Contact Us