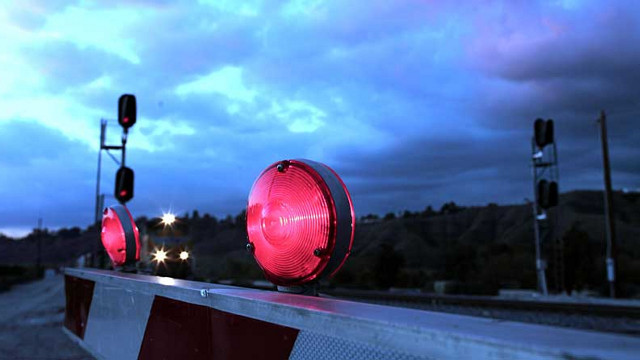 Top Safety Resources for Rail and Truck Transportation
Article
In the freight transportation industry, safety is always a top priority. In honor of National Safety Month, here are some resources to turn to for helpful tips and reminders about how to stay safe around trains and other transportation equipment.
Community Safety Around Trains
We want to make sure not only our employees, but our communities stay safe when trains are near. Check out these web pages for important safety tips everyone should adhere to when interacting with trains.
Federal Safety Regulations
To ensure safety nationwide, there are safety regulations in the transportation industry for both truck and rail set forth by the federal government.
Truck:

The Federal Motor Carrier Safety Administration has several safety and security initiatives, including company and driver safety, highway-rail grade-crossing safety, and traffic safety facts and data.

Rail:

The Federal Railroad Administration provides insight into railroad safety, including operating practices, signal and train control, and track safety.

General Transportation:

The U.S. Department of Transportation has a web page with links to various transportation safety topics, including hazardous materials, environmental protection, nuclear shipments and workplace safety.
Regulations may vary from state to state, so make sure you are aware of the variations when conducting business not only where you live, but also when conducting business across state borders.
Loup and UP Safety Guidelines
Safety is the number-one priority for Loup and UP, but it is especially important when dealing with shipments with chemical and hazardous commodities. Here are some of our company policies put in place to promote safety.
Chemical transportation:

Learn about UP's policies and management of chemical transportation.

Hazardous Materials transportation:

Safety is critical when transporting hazardous materials. UP has regulations in place to promote safety for our employees and the communities we serve.

Proper loading procedures:

Proper loading procedures are imperative for safe loads. Learn about the intermodal container procedures we follow to ensure safety.
Contact Us
To learn more about how Loup is promoting safe rail and truck shipments with our company standards and regulations, contact us.
Contact Us