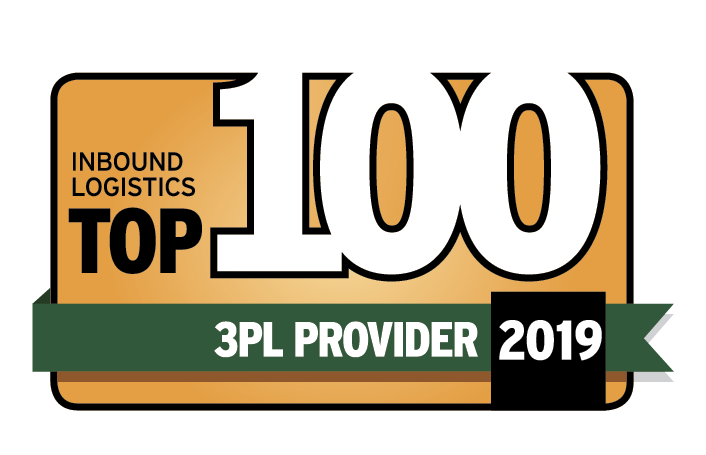 Inbound Logistics Names Loup a Top 100 3PL Provider for Third Consecutive Year
Announcement
For the third consecutive year, Loup is honored to be named a 2019 Top 100 Third-Party Logistics (3PL) Provider by Inbound Logistics magazine. With hundreds of companies submitting credentials, we are delighted to see Loup selected as a top provider, and our employees' dedication to providing top-notch service to our customers celebrated with this designation.
The annual list, compiled by Inbound Logistics editors, recognizes logistics service providers that offer the capabilities and experience needed to meet readers' unique supply chain and logistics needs.
"Loup empowers its customers with solutions that help them achieve logistics and supply chain excellence," said Felecia Stratton, Editor, Inbound Logistics. "The company's unwavering focus on meeting the evolving needs of their customers through innovative technology, proven processes and transportation and logistics expertise made it a clear choice as a top provider."
To make their selections, Inbound Logistics editors carefully evaluated information submitted by providers, conducted personal interviews and online research, then compared that data to the supply chain and logistics challenges of the magazine's readers.
"We thrive on finding solutions that fit the exact needs of our customers. Nothing makes us happier than seeing our customers achieve — and even exceed — their goals," said Shawntell Kroese, Vice President, Loup. "To be named a top 3PL provider and be recognized for our service to our customers and their supply chains is a true honor. We will continue to help our customers overcome their challenges and keep their supply chains moving."
Ready to find your solution?
Contact Us