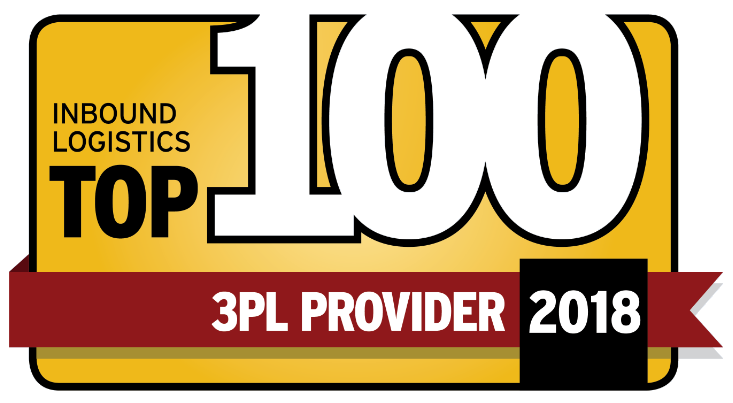 Inbound Logistics Names Loup a Top 100 3PL Provider
Announcement
We're delighted to announce Inbound Logistics magazine has named Loup a 2018 Top 100 Third-Party Logistics (3PL) Provider. This marks the second year Loup employees have been honored for their dedication to providing top-notch service to our customers, as last year UPDS, one of the subsidiaries that merged to form Loup, also earned the designation.
The annual list, compiled by Inbound Logistics editors, celebrates logistics service providers that offer the capabilities and experience needed to meet readers' unique supply chain and logistics needs. Loup was selected from a growing pool of hundreds of 3PL candidates.
"Loup continues to provide the logistics, transportation and supply chain solutions Inbound Logistics readers need to achieve the speed, visibility, flexibility and control that drives successful supply chains," said Felecia Stratton, Editor, Inbound Logistics. "Loup is responsive to customers' evolving needs, and that's why Inbound Logistics is proud to honor Loup for empowering logistics and supply chain excellence in 2018."
To make their selections, Inbound Logistics editors carefully evaluated information submitted by providers, conducted personal interviews and online research, then compared that data to the supply chain and logistics challenges of the magazine's readers.
"We're honored to be a part of Inbound Logistics' elite list of providers," said Shawntell Kroese, Vice President, Loup. "Inbound Logistics magazine brings new ideas, new technologies and new services to the attention of its readership. That's a mission we share as we work every day to identify innovative solutions that meet our customers' needs."
Ready to find your solution?
Contact Us