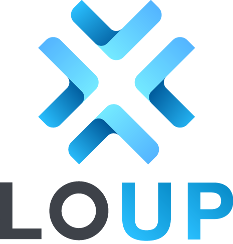 Loup Logistics Launches Today
Announcement
Today marks the very first day of business for our new company, Loup Logistics. Loup is the result of a merger of four subsidiaries, Union Pacific Distribution Services (UPDS), Streamline, ShipCarsNow and Insight Network Logistics (INL) into a single, wholly owned Union Pacific subsidiary: Loup.
Loup will combine the respective strengths of the former subsidiaries to provide innovative transportation and logistics solutions that help connect shippers to rail.
"As Loup, we offer a more robust portfolio of shipping and logistics services than ever before," said Shawntell Kroese, vice president-Loup. "The collective knowledge of our team is greater, too. Together, we offer a wealth of expertise, allowing us to provide our customers the most innovative, efficient and effective transportation solutions on the market."
What is Loup?
With Loup, you can expect everything provided by UPDS and more.
Loup provides door-to-door shipping and logistics services for companies shipping almost any commodity. We combine shipping modes to create the most effective, efficient and economical transportation solutions on the market. And we keep supply chains running smoothly through validated data, 24/7 shipment tracking and unmatched logistics expertise.
What was the inspiration for the name "Loup"?
The origin of the name Loup (pronounced "loop") is rooted in the company's ability to provide best-in-class transportation and logistics along every point of the logistics "loop," while also keeping customers in the "loop" through shipment tracking, technology and proactive communication.
What does the logo represent?
The Loup logo features a graphic comprised of four "chevron" elements, which use gradient color to depict movement and acknowledges the company's ability to keep supply chains running smoothly. As a single graphic, these elements come together to portray how rail, road, transloading and logistics unite to form a complete transportation solution.
The logo design also pays homage to Loup's roots in rail by using negative space to depict a rail crossing and distinguishing the letters "UP" in the company name.
Looking Ahead
As we move forward as Loup, UPDS customers and suppliers can expect the same level of service and integrity to which we've always been committed. Our values remain the same.
Have questions about Loup?
Contact Us