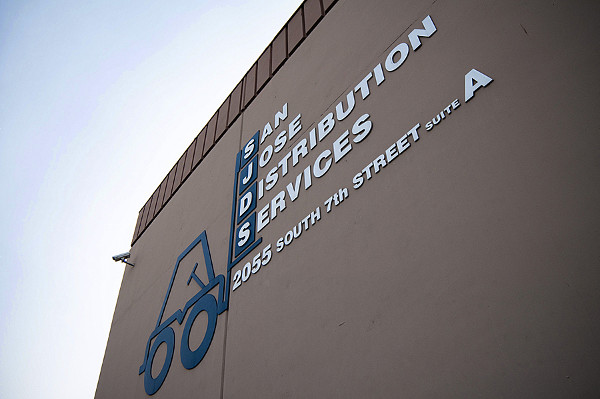 Supplier Spotlight: San Jose Distribution Services, Inc.
Article
California-based warehousing and transloading provider San Jose Distribution Services, Inc. (SJDS) has a reputation for its rail knowledge and focus on safety — so you could say we have a couple things in common. That makes them a perfect fit for the UPDS transloading network.
Rail Expertise
SJDS is so adept at rail operations, they've established a nationwide reputation for their expertise. That's not just lip service — employees make a habit of attending rail conferences throughout the country, and the company's president, Gary Minardi, serves as Co-Chairman on the International Warehouse Logistics Association (IWLA) Transportation Advisory Council. You can bet those actions pay off when it comes to ensuring rail operations are running smoothly at their facility.
A Commitment to Safety
In terms of safety, the company embraces the customer's SOP to ensure product safety. Communication is a key aspect of this process as well. "Our management team communicates with each new client and gathers information about the product. That helps our team determine the correct storage environment for each unique product," said Mike Minardi, Manager of Marketing and Business Development. "Our employees are cross trained for each account."
To ensure these processes are properly — and safely — carried out, SJDS requires its team, all of whom work full-time, to complete a certification course for forklift safety and good housekeeping. Likewise, the company is U.S Customs bonded through the Foreign Trade Zone and is registered with the USDA and FDA for handling food commodities. "Our facility is food grade, alcohol permitted and we have GMPS in place for medical and food clients," Minardi explained.
The History Behind the Expertise
SJDS has been a family-owned and operated company since 1956 and has been providing transloading services since the 1960s. In that time, they've mastered the art of transloading, and their employees have vast experience unloading products like pulpboard, lumber, OSB, stock sheet paper, paper rolls and beverages.
SJSD's history as a UPDS supplier dates back more than a decade to 2004. "UPDS thinks of the relationship as a partnership, which benefits our customer," Minardi said. "There is great communication between San Jose Distribution Services and UPDS. It is easy to resolve issues when each party is on the same page." We feel the same way about them — so it looks like we have one more thing in common!
Ready to join our network?
Contact Us