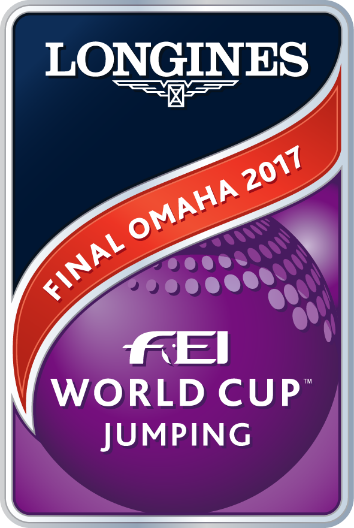 UPDS Ships Sand for the Longines FEI World Cup™ Jumping & Dressage Finals
Case Study
Equestrian events and transloading — it's not a common pairing, but for the 2017 Longines FEI World Cup™ Jumping & Dressage Finals, an annual indoor equestrian world championship, it was a recipe for success.
That's because Equestrian Services International's (ESI) famous International Competition Arena Footing, the surface on which the horses perform, is critical for a safe and successful event … and UPDS helped get it there.
UPDS moved 700 tons of sand from Connecticut to its destination at the CenturyLink Center in Omaha, Nebraska, where ESI installed and performed maintenance upon the footing for the Longines FEI World Cup™ Jumping & Dressage Finals between March 29 and April 1, 2017.
Shipping the sand for arena footing was a multi-part effort, requiring rail, transloading, trucking and logistics services.
Rail
UPDS worked with three railroads to move the footing sand from the East Coast to the Midwest: Providence and Worcester Railroad, a short line operating in New England, CSXT, a Class I railroad operating in the eastern portion of the United States, and our parent company Union Pacific, which operates in 23 states across the western two-thirds of the United States.
Transloading and Trucking
When the sand arrived in Council Bluffs, Iowa, it was frozen. So the transloader, Omaha Transloading, used backhoes, drills and front-end loaders to break it up and transfer it to trucks. The crew worked overtime to ensure the sand shipment arrived according to schedule.
After being transferred to trucks via transloading, the material was trucked to a warehouse in downtown Omaha, Nebraska, to be prepared for installation to the arenas.
Logistics
All said, this was a rather complex move, so the UPDS logistics team provided daily visibility to the shipper, the ESI team and the transloader. This kept everyone in the know and the project on schedule.
Shipping to Our Hometown
The Longines FEI World Cup™ Jumping & FEI World Cup™ Dressage Finals have been held in several locations within and outside of the United States. In 2017, the event traveled to Omaha, Nebraska, where UPDS is headquartered. Outside of the Olympics and World Equestrian Games, the Longines FEI World Cup™ Jumping & FEI World Cup™ Dressage Finals is considered the most prestigious competition in the sport, and we're honored to have done our part to bring this very special event to our hometown.
Want to learn more about our solutions?
Contact Us